Jeddah Airport to Makkah Taxi Fare
When considering the taxi fare from Jeddah Airport to Makkah, Hujjaj Umrah Taxi stands out as a reliable and cost-effective option for pilgrims and travelers alike. With our commitment to providing top-notch transportation services, we ensure a smooth and convenient journey from the airport to the holy city of Makkah.

At Hujjaj Umrah Taxi, we understand the importance of a hassle-free transfer, especially for those embarking on a sacred pilgrimage. Our experienced drivers are well-versed in navigating the route, guaranteeing a safe and timely arrival at your destination. What sets us apart is our competitive pricing, ensuring that your journey to Makkah remains affordable without compromising on comfort and reliability. Trust Hujjaj Umrah Taxi to be your trusted partner for your journey from Jeddah Airport to Makkah, offering an experience that is both budget-friendly and customer-centric.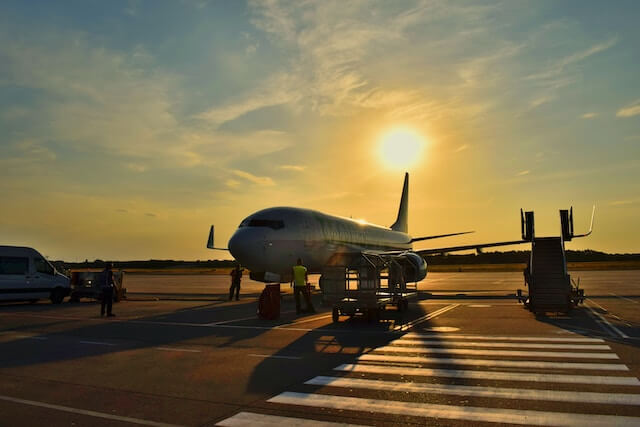 Booking Your Taxi for Single Trip: A Step-by-Step Guide
One of the distinguishing features of "Hujjaj Umrah Taxi" is its specialized service from Jeddah Airport to KAEC. King Abdullah Economic City (KAEC) is a vital destination for Umrah pilgrims, and this service streamlines the journey:
Step 1: Enter Your Location

When you visit our website at Hujjajumrahtaxi.com, you will be greeted by a user-friendly form. The first step is to enter your current location. This helps us calculate the distance and provide you with an accurate fare estimate.

Step 2: Specify Your Drop Location

In the lower section of the form, you'll find a space to specify your drop location in Makkah. Whether it's your hotel, a specific landmark, or any other destination, enter it here. This ensures that your driver knows exactly where to take you.

Step 3: Select Your Travel Date

Choose the date you'll be arriving at Jeddah Airport. This information helps us check the availability of our taxi services and ensures that a vehicle is ready to pick you up upon your arrival.

Step 4: Submit Your Request

Once you've filled in all the necessary details, click the "Submit" button. Our system will process your request, and you will receive a confirmation shortly. Rest assured, your taxi will be waiting for you at Jeddah Airport when you land.
What is Hujjaj Umrah Taxi?
How Can I Book A Taxi With Hujjaj Umrah Taxi?
Are The Drivers At Hujjaj Umrah Taxi Experienced And Licensed?
What If My Flight Is Delayed?
Do You Offer Group Bookings?
Is There A Helpline For Emergencies?
What Sets Hujjaj Umrah Taxi Apart From Other Taxi Services?
Can I Trust Hujjaj Umrah Taxi For My Important Journey To Makkah?
How can I contact Hujjaj Umrah Taxi for further inquiries?
Is There Any Special Assistance Available for Elderly or Disabled Passengers?